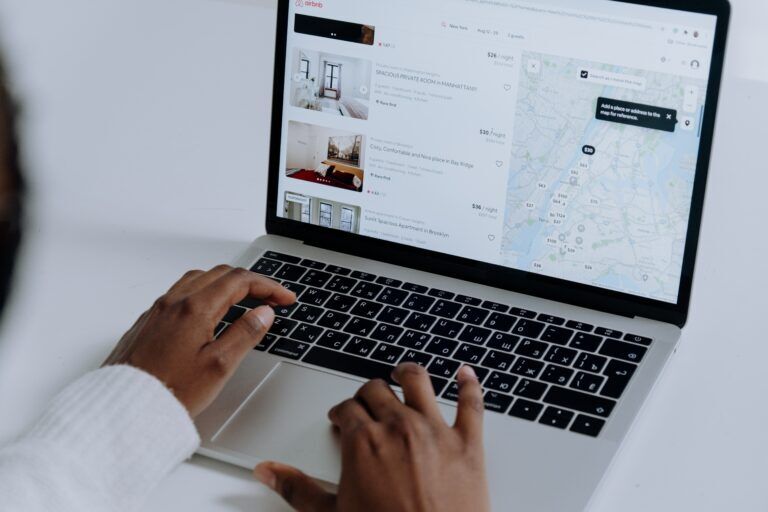 Owning a timeshare can be a fantastic way to secure a slice of vacation paradise, but what if you can't use it as often as you'd like? Luckily, platforms like
Airbnb
offer a solution: renting out your timeshare when you're not using it. This not only helps you earn extra income but also lets others enjoy the beauty of your timeshare location. In this guide, we'll walk you through the steps of renting out your timeshare on Airbnb, from preparation to hosting, ensuring a seamless experience for both you and your potential guests.
Preparing Your Timeshare for Renting
Before you open your timeshare to potential guests on platforms like Airbnb, thorough preparation is essential to ensure a positive experience for both you and your renters. Here's a guide on how to get your timeshare ready for renting:
1. Ownership Agreement Review
Begin by reviewing your timeshare's ownership agreement or contract. Some agreements may have restrictions on subletting or short-term rentals. Make sure that renting out your timeshare is allowed and that you understand any terms or limitations.
2. Clean and Declutter
Before renting, give your timeshare a deep cleaning. Cleanliness is a top priority for guests. Dust, vacuum, and mop all areas thoroughly. Remove personal items to create a clutter-free and neutral space that appeals to a broad range of renters.
3. Repairs and Maintenance
Inspect your timeshare for any needed repairs or maintenance. Fix leaky faucets, broken appliances, and any other issues that could impact your guests' comfort. Ensuring that everything is in working order contributes to a positive experience.
4. Furnishing and Amenities
Ensure that your timeshare is fully furnished and equipped with necessary amenities. Make sure all furniture is in good condition, and that essentials like bedding, towels, and kitchenware are available. Consider providing extras like coffee makers, hairdryers, and entertainment options like books or board games.
5. Safety and Security
Prioritize the safety and security of your guests. Check smoke detectors, carbon monoxide detectors, and fire extinguishers to make sure they are functioning properly. Ensure that entry points are secure and provide clear instructions on how to lock up.
6. Decor and Aesthetics
Keep the decor neutral and appealing to a wide range of tastes. Neutral colors and modern furnishings can help your timeshare feel welcoming and comfortable to different types of renters.
7. Check Local Regulations
Be aware of any local regulations or requirements for short-term rentals in your area. Some places might have specific rules about registration, taxes, or safety standards that you need to follow.
8. Photography
Take high-quality photos of your timeshare that accurately represent its features and amenities. Clear, well-lit images of each room, as well as any outdoor spaces, can greatly enhance the attractiveness of your listing.
9. Pricing Strategy
Research similar listings in your area to determine a competitive pricing strategy. Factors such as location, amenities, and seasonality should influence your pricing decisions.
10. Create a Guest Guide
Craft a comprehensive guest guide that includes essential information about your timeshare, including how to operate appliances, Wi-Fi instructions, nearby attractions, and emergency contacts. Providing this guide helps guests feel more comfortable and informed.
11. Set House Rules
Establish clear house rules for your timeshare. Specify policies on smoking, pets, parties, and any other relevant matters. Transparent rules contribute to a smoother experience for both you and your renters.
12. Liability Insurance
Consider obtaining liability insurance that covers any potential damages caused by guests during their stay. This extra layer of protection can offer peace of mind.
Listing Your Timeshare on Airbnb
Creating a compelling listing for your timeshare on Airbnb is essential for attracting potential guests. A well-crafted listing not only highlights the unique features of your property but also provides clear and accurate information that helps guests make an informed decision. Here's a detailed guide on how to create an enticing Airbnb listing for your timeshare:
1. Captivating Photos
High-quality photos are the first thing potential guests will notice. Capture well-lit, clear images of each room, showcasing the timeshare's best features. Highlight the living spaces, bedrooms, kitchen, bathrooms, and any outdoor areas. Including photos of nearby attractions or scenic views can also enhance the appeal of your listing.
2. Accurate and Descriptive Title
Craft a concise yet descriptive title that reflects the essence of your timeshare. Include key details such as the location, the number of bedrooms, and any standout features, such as a balcony with ocean views or a private pool.
3. Detailed Property Description
Write a detailed and engaging description of your timeshare. Mention its unique selling points, such as proximity to popular attractions, nearby amenities, or special features like a fireplace or spa tub. Use inviting language to create a mental picture for potential guests.
4. Amenities and Features
List all the amenities and features your timeshare offers. Include essentials like Wi-Fi, air conditioning, heating, and kitchen facilities. Highlight any extras, such as a gym, parking space, or access to a private beach.
5. Sleeps and Accommodation Details
Specify the number of guests your timeshare can comfortably accommodate. Mention the number of bedrooms, beds, and any additional sleeping arrangements like sofa beds or air mattresses. Providing accurate information about sleeping arrangements helps guests plan their stay accordingly.
6. House Rules
Outline your house rules clearly. Include guidelines on smoking, pets, parties, and any other rules you want your guests to follow. Setting expectations upfront ensures a smoother experience for both you and your guests.
7. Check-In and Check-Out Details
Provide information about check-in and check-out times. If you offer flexible check-in options or have a self-check-in process, explain how guests can access the property upon arrival.
8. Nearby Attractions and Recommendations
Highlight nearby attractions, restaurants, shops, and entertainment options in the listing. Guests often appreciate local recommendations, as it helps them plan their itinerary and explore the area.
9. Pricing and Availability
Set a competitive nightly rate based on factors like location, amenities, and seasonality. Take into account any additional fees, such as cleaning or service charges. Keep your availability calendar up to date to prevent any booking conflicts.
10. Guest Reviews and Testimonials
If you've hosted guests in the past, showcase positive reviews and testimonials in your listing. This builds trust and credibility, reassuring potential guests about the quality of their stay.
11. Instant Booking Option
Consider enabling the instant booking option if you're comfortable with it. This allows guests to book your timeshare without awaiting your approval, which can attract travelers who prefer a seamless and immediate booking process.
Managing Bookings and Interacting with Guests
One of the most critical aspects of successfully renting out your timeshare on Airbnb is managing bookings and interacting with your guests. Building a positive relationship and providing excellent customer service can lead to favorable reviews, repeat bookings, and a thriving reputation as a host. Here's how to effectively handle these essential aspects:
1. Timely Communication
Responding promptly to inquiries and booking requests demonstrates your commitment to hosting and creates a sense of trust. Guests appreciate hosts who are accessible and responsive, as it gives them the assurance that their questions and concerns will be addressed swiftly.
2. Use Airbnb's Messaging System
Airbnb provides a secure messaging system for communication between hosts and guests. Utilize this platform for all communication related to the booking, including questions about the property, check-in details, and any special requests. Keeping all communication within Airbnb's platform helps maintain a clear record of interactions.
3. Provide Clear Information
During the booking process, ensure that you provide all the necessary information to your guests. This includes details about the property's amenities, location, nearby attractions, and any specific rules they need to follow. Clear and comprehensive information helps guests make informed decisions and reduces the likelihood of misunderstandings.
4. Confirm Booking Details
Once a guest books your timeshare, take a moment to confirm the booking details with them. Double-check the check-in and check-out dates, the number of guests, and any specific requirements they might have. This confirmation ensures that both you and your guests are on the same page before their arrival.
5. Setting Expectations
Be transparent about what guests can expect during their stay. If there are limitations, such as restricted access to certain areas or specific check-in times, make sure to communicate these clearly. Managing expectations upfront can prevent disappointment later on.
6. Check-In and Welcome
On the day of check-in, be ready to welcome your guests or have a reliable method in place for them to access the property. A warm welcome sets a positive tone for their stay. If possible, greet them in person or provide detailed instructions for a seamless self-check-in process.
7. Be Available During Their Stay
While respecting your guests' privacy, make it known that you are available to assist them if they have any questions or encounter issues during their stay. This can include offering recommendations for local restaurants, providing guidance on using appliances, or addressing any unexpected problems that may arise.
8. Responding to Feedback
After your guests' stay, encourage them to leave a review and provide feedback. Whether the feedback is positive or points out areas for improvement, acknowledge and appreciate their input. Constructive feedback can help you enhance the guest experience and refine your hosting skills.
Preparing for Your Guests' Arrival
As your guests' check-in date approaches, it's crucial to ensure that your timeshare is in impeccable condition and that everything is in place for a seamless and comfortable stay. Here's a guide on how to prepare for your guests' arrival:
1. Thorough Cleaning and Maintenance
Before your guests arrive, thoroughly clean and tidy up the entire timeshare. Ensure that all surfaces, including floors, countertops, and appliances, are spotless. Pay attention to details like changing bed linens, providing fresh towels, and making sure the bathroom is pristine.
2. Restock Essentials
Check and restock essential supplies, such as toiletries, toilet paper, paper towels, and cleaning products. Make sure there's enough of these items to last throughout your guests' stay.
3. Welcome Guide
Create a welcome guide that provides important information about the timeshare and the surrounding area. Include details like Wi-Fi passwords, instructions for appliances, emergency contact numbers, and any other relevant information your guests might need.
4. Check-In Process
If you're welcoming your guests in person, ensure that you're ready at the designated check-in time. Greet them warmly and provide a quick tour of the timeshare, highlighting key features and amenities. If you're using a self-check-in process, make sure you've provided clear and easy-to-follow instructions.
5. Personal Touches
Consider adding thoughtful touches to make your guests feel welcome and at home. This could include leaving a small welcome gift, a personalized note, or a local delicacy that showcases the area's flavors.
6. Contact Information
Provide your guests with your contact information or a backup contact in case they need assistance during their stay. Let them know that you're available to address any questions or concerns.
7. Safety Precautions
Ensure that your timeshare is equipped with necessary safety measures, such as smoke detectors, fire extinguishers, and first aid kits. Make sure your guests know where these items are located.
8. Local Recommendations
Include a list of local recommendations for dining, shopping, entertainment, and attractions in the area. This can help your guests make the most of their stay and explore the surroundings.
9. Accessibility Information
If your timeshare has specific accessibility features or considerations, communicate this information to your guests in advance. This ensures that your accommodation is suitable for all types of travelers.
10. Contactless Options
In today's world, some guests may prefer contactless interactions. Consider providing options for contactless check-in and check-out, as well as self-service solutions for any potential issues that may arise during their stay.
11. Feedback Collection
Provide a way for your guests to give feedback about their stay. This can be through Airbnb's review system or a feedback form you provide in the timeshare. Constructive feedback can help you continuously improve the guest experience.
Conclusion
Renting out your timeshare on Airbnb can be a rewarding venture, providing you with extra income and giving others the chance to enjoy your vacation spot. By following these simple steps – from preparing your timeshare for rent to providing a comfortable experience for your guests – you can navigate the process with ease. Remember, communication and attention to detail are key throughout the journey. With the right approach, you can turn your timeshare into a valuable asset for both yourself and those seeking an unforgettable getaway.
Timeshare Exit Reviews, Ratings, Costs, Fees, Complaints and Scams
Average rating:
0 reviews