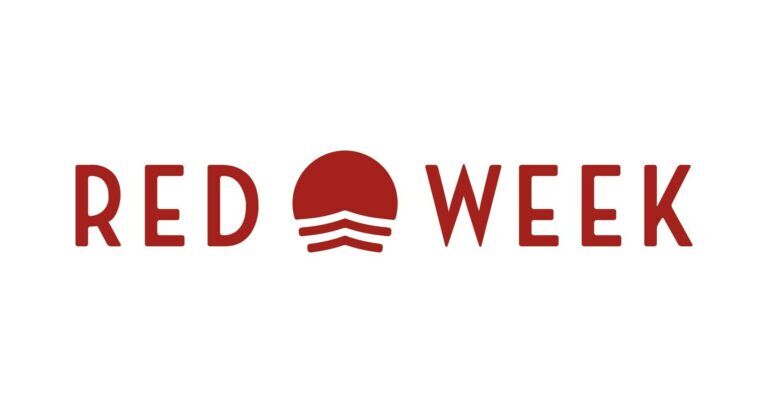 Renting out your timeshare can be a smart way to make the most of your investment and even cover some of the costs associated with ownership. One platform that has gained popularity among timeshare owners for its user-friendly interface and wide-reaching audience is RedWeek. In this article, we will guide you through the simple steps to successfully rent your timeshare on RedWeek.
Step 1: Sign Up or Log In
To initiate the process, you need to create an account on RedWeek. If you've used the platform before, simply log in to your existing account. Having an account is essential, as it allows you to manage your listings, communicate with potential renters, and oversee the rental process with ease.
Step 2: Create a Listing
Once logged in, head over to the "My Listings" section and click on "Create a New Listing." This is where you'll provide comprehensive details about your timeshare. Highlight the resort's name, precise location, unit size, and specific check-in and check-out dates. Craft a compelling description that captures the unique features and amenities of your timeshare, painting a vivid picture for potential renters.
Step 3: Set the Rental Price
Determining the appropriate rental price is a pivotal aspect of attracting potential renters. Research similar listings on RedWeek to gain insight into the current market rates for comparable accommodations. You have the option to establish a fixed price or allow prospective renters to make offers. Remember, a competitive price greatly enhances your chances of securing renters promptly.
Step 4: Add Photos
Elevate your listing with a collection of high-quality photos that showcase your timeshare's allure. Capture well-lit and clear images of the interior, exterior, and any breathtaking views or exceptional amenities. Visual appeal can play a significant role in drawing attention to your listing, so ensure your photos are captivating and comprehensive.
Step 5: Manage Inquiries
As your listing becomes visible to potential renters, anticipate inquiries regarding your timeshare. Responding promptly and professionally to these queries is vital. Engage in clear and informative communication to address any concerns they might have. By fostering a sense of trust and reliability, you enhance the likelihood of securing a rental agreement.
Step 6: Finalize the Deal Securely
Upon identifying a suitable renter, it's time to solidify the rental arrangement. RedWeek offers tools designed to facilitate this process, including a secure payment system. Detail all terms and conditions explicitly, encompassing payment specifics, check-in protocols, and any additional fees. A comprehensive and transparent agreement minimizes misunderstandings and establishes a foundation of trust.
Alternative Platforms to RedWeek
If RedWeek doesn't quite meet your requirements, you'll be pleased to know that there are several alternative platforms available that can serve as effective avenues for renting out your timeshare. One such option is Airbnb, a globally renowned platform celebrated for its extensive user base and wide geographical coverage. By listing your timeshare on Airbnb, you open up the possibility of reaching a diverse array of travelers actively seeking distinctive and personalized accommodations. The platform's user-friendly interface and robust review system can provide you with valuable insights into potential renters.
For more information read How To: Rent Your Timeshare on Airbnb.
Another noteworthy alternative is VRBO (Vacation Rentals By Owner), which shares a similar concept to Airbnb but is focused primarily on vacation rentals. VRBO is particularly favored by families and larger groups who are interested in spacious and comfortable accommodations, making it a suitable option for timeshare owners looking to cater to this demographic.
For more information read Start Earning: How to Rent Your Timeshare on VRBO.
For individuals who prefer a more tailored approach to timeshare rentals, platforms like Timeshares Only and Timeshare Users Group (TUG) can be excellent alternatives. These platforms specialize exclusively in timeshare rentals and exchanges, which means they attract an audience specifically interested in timeshare properties. This can lead to more targeted inquiries and a higher likelihood of finding renters who are enthusiastic about timeshare experiences.
Reasons to Rent Out Timeshare
Renting out your timeshare presents a host of compelling reasons that make it a strategic and rewarding choice. Beyond the sheer convenience of having a vacation property, this decision can have a positive impact on your financial bottom line. The ability to offset the various costs tied to timeshare ownership—such as maintenance fees, property taxes, and even loan payments—by renting to eager vacationers can make a substantial difference in your financial planning.
Moreover, renting your timeshare serves as an avenue to generate an additional income stream. Rather than letting your timeshare lie dormant during periods you're unable to use it, you can tap into a market of individuals and families seeking distinctive, value-packed accommodations. This, in turn, creates the opportunity for a consistent influx of rental income, enhancing your overall financial stability.
In a broader sense, renting your timeshare is an environmentally conscious choice. By making full use of the property and ensuring it doesn't remain unoccupied, you're contributing to a reduction in waste and inefficiency in the hospitality sector. This aligns with the growing trend of sustainable tourism, where travelers and property owners alike are looking to minimize their carbon footprint and environmental impact.
Furthermore, sharing your timeshare with renters not only contributes to your financial well-being but also allows others to experience the joys of vacationing in unique and well-equipped resort settings. This sense of community and shared experience can foster positive connections and even lead to memorable interactions with your renters.
Conclusion
Renting your timeshare on RedWeek is a straightforward process that can help you make the most of your investment. By creating a compelling listing, setting a competitive price, and effectively communicating with potential renters, you can easily find vacationers who are interested in enjoying your timeshare property. RedWeek's user-friendly platform and wide user base make it an ideal choice for owners looking to rent out their timeshares hassle-free.
So, if you're ready to unlock the earning potential of your timeshare, follow these steps and get started on RedWeek today!
Timeshare Exit Reviews, Ratings, Costs, Fees, Complaints and Scams
Average rating:
0 reviews