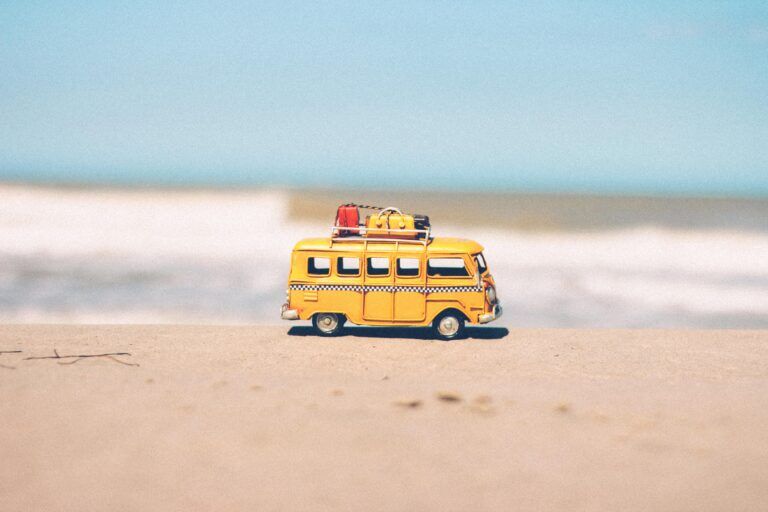 The United States has some of the most amazing and fancy timeshares in the world. These places are more than just somewhere to stay; they offer a special experience. They mix comfort, fanciness, and really beautiful views. From the sunny beaches in Hawaii to the busy streets of New York City, let's go on a trip to see the top 10 most beautiful timeshares in the United States.
Perched above the cliffs of Newport Coast, this resort is a haven of luxury. Guests can enjoy panoramic views of the Pacific Ocean and Laguna Beach, along with spacious two-bedroom villas equipped with full kitchens, living rooms, and private balconies. The resort offers a plethora of amenities, including three outdoor swimming pools, tennis courts, a fitness center, and an on-site spa. Golf enthusiasts can revel in the nearby Pelican Hill Golf Club, renowned for its world-class golfing experience.
Nestled on the picturesque western shore of Oahu, this resort is a slice of Hawaiian paradise. It features luxurious pools, including a serene lagoon-style pool and a children's pool with a pirate ship. The resort's spa offers traditional Hawaiian treatments, enhancing the relaxation experience. Guests have easy access to the resort's private lagoons, perfect for swimming and snorkeling. The accommodations range from well-appointed guest rooms to lavish villas with fully equipped kitchens.
Just steps away from the renowned Palm Beach, this resort is ideal for beach lovers. It boasts oceanfront and ocean-view villas, providing stunning vistas of the Caribbean Sea. Families can enjoy the children's pool and the resort's activities program, while adults can relax at the spa or try their luck at the nearby casino. Dining options include beachside restaurants offering local and international cuisine.
This resort is a tropical oasis on the famous Ka'anapali Beach. It offers diverse accommodations, from studios to two-bedroom villas, all featuring private lanais. The highlight is the 3.5-acre Superpool complex, complete with waterfalls, slides, and a pool bar. The resort also houses a day spa, offering a range of rejuvenating treatments, and several on-site dining options, including a beachfront restaurant.
A stone's throw from the entertainment hub of Broadway at the Beach, this resort combines modern amenities with southern charm. It features one- and two-bedroom villas, each equipped with a kitchen or kitchenette. Recreational facilities include an outdoor pool with a lazy river, a children's water play area, and a fitness center. Guests can also enjoy the on-site mini-golf course and seasonal poolside restaurant.
Inspired by historic Saratoga Springs, this Disney resort exudes Victorian elegance mixed with modern amenities. It's conveniently located near Disney Springs and offers a variety of accommodations, including deluxe studios and multi-bedroom villas. The resort features multiple pools, a state-of-the-art fitness center, and the Senses Spa, offering a full range of treatments. Family-friendly activities and character experiences are also available.
This New England-style resort offers a stylish yet leisurely experience. Guests can enjoy the three-acre Stormalong Bay pool complex, complete with a shipwreck-themed waterslide, lazy river, and sandy bottom. The resort also features a health spa and fitness center, along with easy access to EPCOT and Disney's Hollywood Studios. The villas are well-appointed, offering the comforts of home with a touch of Disney magic.
Combining Californian elegance with rustic charm, this resort offers an upscale stay amidst the excitement of Disneyland Resort. The villas come with kitchens or kitchenettes and private balconies. The resort features a variety of pools, including a stunning fountain pool and a children's pool. The on-site spa provides a tranquil retreat, and guests have easy access to the theme parks and Downtown Disney.
Located in the heart of Manhattan, this resort offers a luxurious stay with the comfort of an apartment. Each suite is elegantly furnished and includes a kitchenette, making it ideal for extended stays. The resort is steps away from Central Park, Broadway theaters, and other iconic attractions. Additional amenities include a private club lounge, a fitness center, and concierge services to assist with city exploration.
Located just outside the busy Las Vegas Strip, this resort is a calm place away from the city's noise and activity. The rooms and bigger villas have kitchens and private balconies where you can see the city or mountains. The resort has a pool and spa on the roof, a place to exercise, and a fun water area for kids. It's also close to where you can find Las Vegas' shows, restaurants, and shops.
Conclusion
The top 10 most beautiful timeshares in the United States are more than just places to stay for a vacation. They are special places that offer amazing experiences. Each one has its own mix of comfort, fun, and exciting activities that can suit different kinds of travelers. Whether you want a peaceful stay by the beach, a fun city trip, or a place that's great for families, these timeshares will make your holiday special. They have great services and are located in some of the most beautiful spots, showing the best of what American places to stay can offer.
Further educate yourself on all things involving the timeshare industry by reading the reviews and articles on Exit Timeshare Review.
Timeshare Exit Reviews, Ratings, Costs, Fees, Complaints and Scams
Average rating:
0 reviews